Employment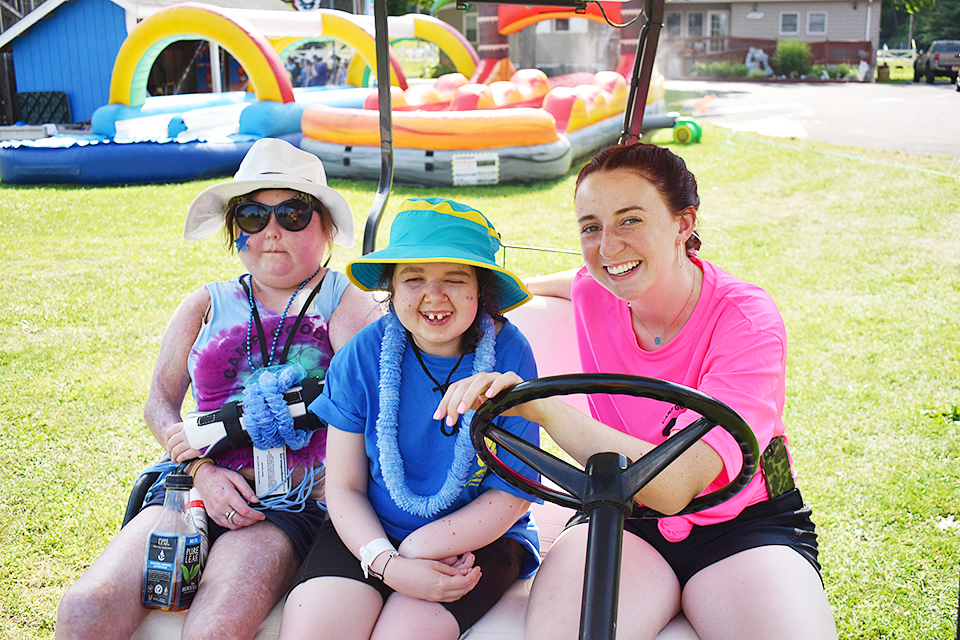 Assistant Camp Director
Position Purpose:
The Assistant Camp Director provides direct support to the Camp Director in the process of recruiting, hiring, training, and supervision of all volunteers. This person assists the Camp Director in all aspects of program development, ensuring compliance with all applicable program, safety, NYS Department of Health and the American Camp Association/ Children's Oncology Camping Association standards.

Qualifications:
Must be at least 25 years old or hold a Bachelor's degree. Experience working in a camp setting or not-for-profit preferred.
Learn more about this position...

Facility Manager/Maintenance Staff
Responsible for working with Facility Manager for year-round upkeep of Recreational Facility in Branchport, NY
Priorities are safety, repairs, and maintenance of all buildings, systems, activity areas, and grounds
Assist with coordinating/organizing volunteer work groups
Assist with capital improvement projects
Opening pre-season and closing post camping season all buildings and areas
Weekly inspections of safety equipment and systems
Compliance with Department of Health, American Camping Association standards and requests
Upkeep/Maintenance of facility vehicles, lawnmowers and equipment
Maintain clean, organized safe workshop, storage areas, and barn
Garbage, cleaning of all buildings, lawn upkeep and general maintenance
May be asked to travel to Mendon office to assist with fundraisers, special events, work groups or maintenance projects
Serve as a Camp representative at community events and/or meetings
Must be flexible in hours/days/nights from April- November
Qualifications
A high school diploma or its equivalent, or two years of experience in a facility/ site maintenance, construction, or grounds keeping
Office Maintenance/Labor
Perform administrative and routine clerical tasks related to special events and fundraisers in Mendon, NY
Assist with our camping programs at our Branchport facility (as needed)
Ability to walk, stand, bend and stretch
Ability to lift, up to approximately 50 pounds, and occasional lifting of equipment weighing up to approximately 75 pounds may be required
Office Manager
We are seeking an Office Manager in Syracuse, NY to manage day-to-day operations and fundraising events. Applicants should show ability to manage various office tasks including, but not limited to: mailings, fielding calls, database maintenance and general office upkeep in addition to planning events and managing committees and volunteer coordination.
Ability to manage day-to-day office operations and fundraising events in Syracuse, NY
A successful track record in planning events, including but not limited to: managing committees and volunteer coordination
Personal qualities of integrity, credibility, compassion, and a commitment to Camp's mission
Self-motivated, highly organized with the ability to wear multiple hats in an ambiguous, fast-moving environment
Excellent verbal and written communication skills with the ability to work efficiently with internal and external stakeholders
To apply, please submit resume to:
Sheri Watkins
CFO & Director of Administration
Camp Good Days and Special Times
1332 Pittsford-Mendon Road
PO Box 665
Mendon, NY 14506