Employment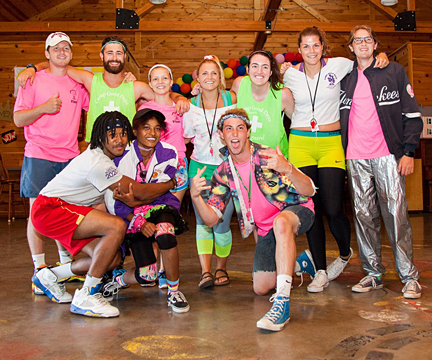 WNY Office Assistant - Part-Time
This position requires an individual with strong verbal communication and organizational skills; possesses multi-tasking abilities and is familiar with Microsoft Office. Responsibilities of the Office Assistant include reception, bookkeeping, mailings, database entry, equipment and supply inventory and additional duties as needed. Programming and fundraisers occasionally require nights and weekends. Must be able to lift 15lbs and drive the company van. Qualified applicants must have a minimum of an Associate's Degree; Bachelor's Degree preferred.
Interested candidates should send a cover letter and resume to: The WNY Camp Good Days office.
Aquatics / Waterfront Director
The Aquatics / Waterfront Director develops a safe, fun and purposeful aquatics program; and with the aquatics staff, maintains the aquatics equipment and safety gear.
Maintenance Assistant
Camp Good Days is looking for a qualified person for the Maintenance Assistant position. This person will report directly to the Property Director and will work closely with him/her and other maintenance/property staff. The Maintenance Assistant job responsibilities will be, but are not limited to facilities upkeep, lawn upkeep and cleaning of various buildings (dining hall, sleeping quarters, etc...). This position begins as contract but has the potential to go full-time. If you are interested in applying please send a resume to Wendy Bleier-Mervis at mervis@campgooddays.org
Camp Good Days provides residential camping programs at our beautiful Recreational Facility, located on the shores of Keuka Lake in Branchport, New York, as well as year-round recreational and support activities, in the Rochester, Buffalo, Ithaca & Syracuse, New York areas for children with cancer and the entire family. At Camp Good Days, participants have the opportunity to regain some of what cancer has taken away from them. While a vast majority of our children reside in NY, Camp Good Days has no geographical boundaries and accepts children from all 50 states and all over the world. No child with cancer is ever turned away from Camp Good Days. For more information on Camp Good Days, please visit our website www.campgooddays.org.