Employment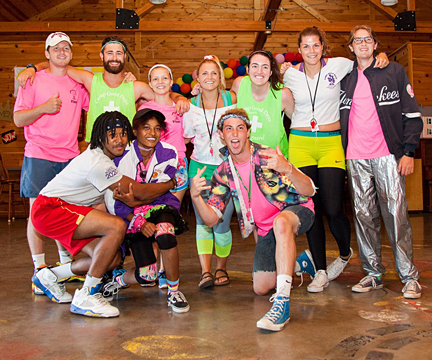 Camp Summer Staff
Summer Staff is a summer, residential, seasonal position at our beautiful recreational facility, located on the beautiful shores of Keuka Lake in Branchport, NY.
Available positions include: Lifeguards, General Staff, Arts & Crafts Specialist, Nature & Science Specialist, Music & Drama Specialist, Sports & Recreation Specialist, Kitchen Staff, Woodworking Specialist, Camp Photographer, and Office/ Store Manager. Must be 18 years old to apply.
Opportunity exists for pre-season summer employment starting May, 7th.
Mandatory staff training runs from June 11th- June 24th.
Summer programming begins weekly from June 25th- August 23rd, with several weekend programs. All staff is asked to work at least one weekend.
For additional information, please contact our Camp Director, Caitlyn Bailey at cbailey@campgooddays.org.
Program Coordinator/ Assistant Camp Director
We are seeking a creative and enthusiastic individual to help further the mission of Camp Good Days through the planning and delivery of our summer camping programs and special events at our recreational facility on Keuka Lake.
• Position is Summer/ Seasonal with potential to move Full-time/Year-round
• Residential commitment from June 1 – August 31, 2018 - required to remain on camp property while programs are taking place
• Must be 18 years of age to apply
Aquatics / Waterfront Director
The Aquatics / Waterfront Director develops a safe, fun and purposeful aquatics program; and with the aquatics staff, maintains the aquatics equipment and safety gear.