Employment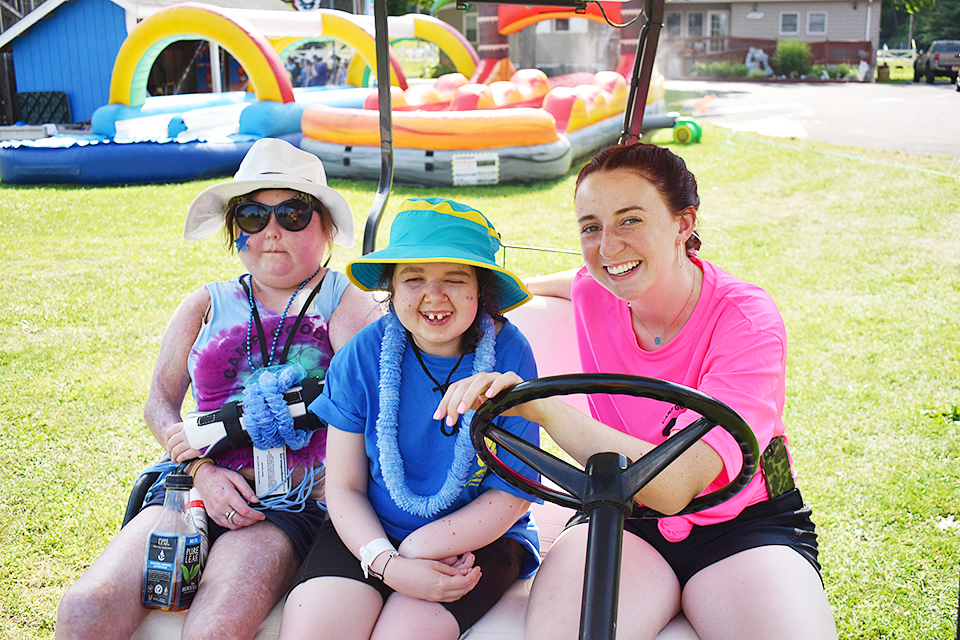 Summer Staff
No more zoom! Spend your summer in the great outdoors at our summer camp recreational facility located on Keuka Lake. Make a difference in the lives of families impacted by cancer & sickle cell anemia at our Family Camps! Must be 18+ to apply.
Family programs will be held weekly, starting July 8th through August 17th (every Sunday-Tuesday and Thursday-Saturday). Each program is offered at a limited capacity with families assigned to their own cabin.
If you have any further questions regarding this position or application, please contact Camp Director, Caitlyn Bailey, by phone at (800) 785-2135 or by email at [email protected]
What are you waiting for? Join the Camp Good Days family today! #IMIN
Aquatics Director
Our Aquatics Director will further the mission of Camp Good Days through the planning and delivery of activities at our Camp's waterfront and pool facilities by providing and delivering activities that are safe, fun, and appropriate to the campers' ages and abilities. The Aquatics Director will also provide management to the physical operation of the waterfront's facilities and equipment and supervise lifeguarding staff. Must be 21+ to apply.
Maintenance Assistant
Our Maintenance Assistant will work under the direction of the Facilities Manager to assist in the maintenance and repair of our Camp's buildings, grounds, equipment and other facilities consistent with the mission and established policies and procedures of our Camp. Must be 18+ to apply.
Part-Time Opportunities
The following roles are currently part-time with the prospect of full-time employment. We are seeking individuals with personal qualities of integrity, credibility, compassion and a committment to Camp Good Days' mission. We are also looking for individuals that are self-motivated and highly organized with the ability to wear multiple hats in a fast-moving environment. We expect excellent verbal and written communication skills with the ability to work efficiently with internal and external stakeholders.
Interested applicants may submit a resume to:
CFO & Director of Administration
Camp Good Days
PO Box 665
Mendon, NY 14506
Social Media & Public Relations Coordinator
We are seeking a Social Media & Public Relations Coordinator in Rochester, NY to assist in managing Camp Good Days' overall public image. Applicants should show experience in public relations and in creating appealing content across various platforms, including but not limited to: Facebook, Instagram, LinkedIn and Twitter. Individuals should also be familiar with web design and content management.
Office Manager
We are seeking an Office Manager in Syracuse, NY to manage day-to-day operations and fundraising events. Applicants should show ability to manage various office tasks including, but not limited to: mailings, fielding calls, database maintenance and general office upkeep in addition to planning events and managing committees and volunteer coordination.