CNY Events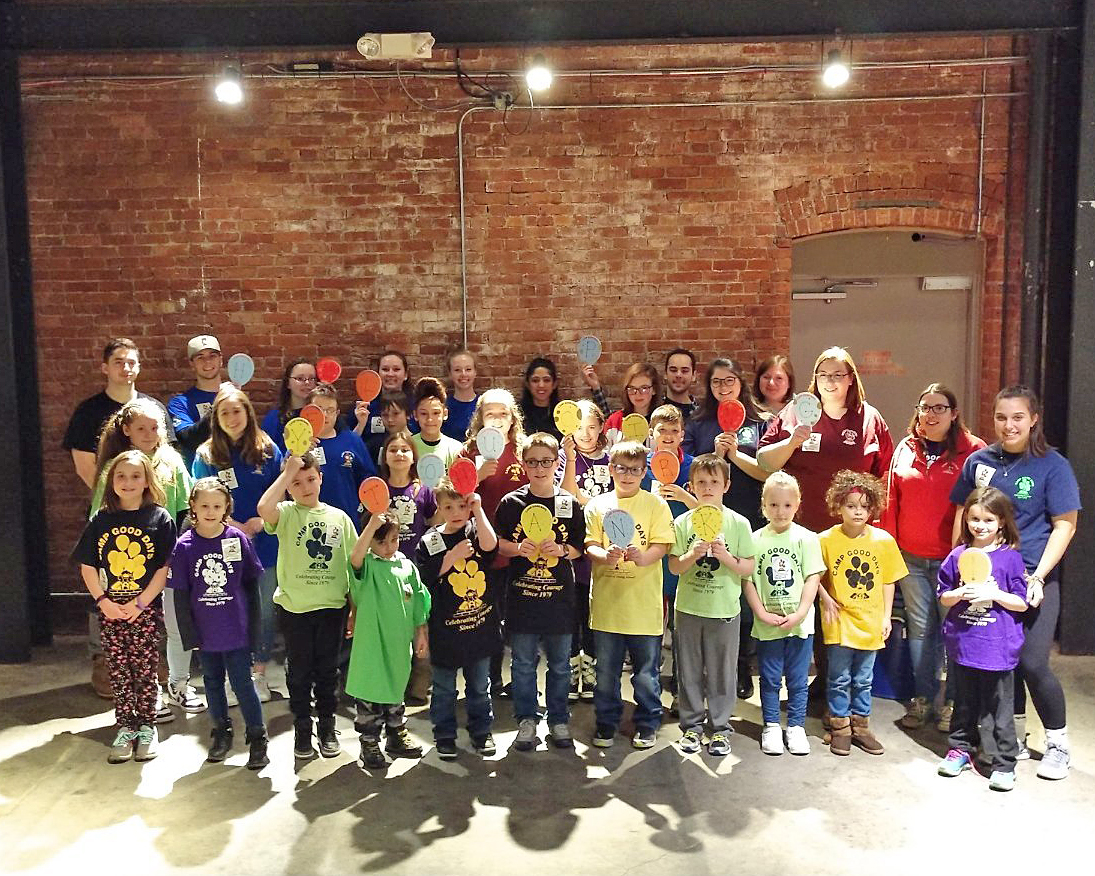 The Central New York office of Camp Good Days and Special Times offers "Cuse Kids Club events as well events for parents, and the general public. If you need more information on a specific event, please call our office at 315-434-9477
*PLEASE NOTE: Due to the limited number of tickets/admission that are available for 'Cuse Kids Club events, and the large number of 'Cuse Kids participants, we are not able to invite everyone to every event.
- Children are required to wear their Camp Good Days t-shirt to events.
- Parents/guardians are required to sign children in and out of events.
- Check back as more events are added!
Date
Event
Other Information
Tuesday, January 01, 2019
Closed
New Years Day
Saturday, January 19, 2019
SU Basketball Game
Cuse Kids Event
Monday, January 21, 2019
Closed
Martin Luther King, Jr. Day
Saturday, February 02, 2019
Fun Fest @ FM
'Cuse Kids Event
Sunday, February 24, 2019
Chef & the Cook
'Cuse Kids Event
Saturday, March 02, 2019

Community Event - Join us! Camp Good Days receives a portion of the proceeds from tickets sold with the following link & code: www.syracusecrunch.com/campgooddays

**Use promo code: GOODDAYS
Friday, March 08, 2019
Night of Gratitude
Volunteer awarded for exemplary work for Camp Good Days
Saturday, March 16, 2019
Syracuse St. Patrick's Day Parade
'Cuse Kids Event - Volunteers & families are welcome to march with us in the parade!
Saturday, March 16, 2019
FM Dance Marathon
Fundraiser
Saturday, March 23, 2019

CNY Camp Good Days Fundraiser - Come One! Come All! Come to the Courage Ball! Celebrating 40 years of Courage!
Saturday, April 06, 2019
Monster Jam
'Cuse Kids Event
Friday, April 19, 2019
Closed

Good Friday
Monday, May 27, 2019
Closed

Memmorial Day
6/26/19 - 6/29/19
Jr. Good Days
'Cuse Kids Event
Thursday, July 04, 2019
Closed
Independence Day
7/8/19 - 7/12/19
Childhood USA I & II

Summer Program - 8-12 y.o.

7/12/19 - 7/14/19
Camp Courage

Summer Program

7/15/19 - 7/19/19
Childhood USA I & II

Summer Program - 13-17 y.o.

Saturday, July 20, 2019
Christmas in July!
'Cuse Kids Event
7/24/19 - 8/1/19
Doing A World of Good (International)

Summer Program

7/27/19 - 8/1/19
Doing A World of Good (USA Campers)

Summer Program

8/5/19 - 8/9/19
Camp B&ST

Summer Program

8/12/19 - 8/16/19
Teddi's Team

Summer Program

Monday, September 02, 2019
Closed
Labor Day
Saturday, October 05, 2019

Wine in the Woods

CNY Camp Good Days Fundraiser

- Chantelle Marie, Check back later for more details & ticket info.
Monday, October 14, 2019
Closed
Columbus Day
Monday, November 11, 2019
Closed
Veterans Day
Thursday, November 28, 2019
Closed
Thanksgiving Day
Friday, November 29, 2019
Kazoo Fest Begins
CNY Camp Good Days fundraiser
Monday, December 23, 2019
Kazoo Fest Ends
CNY Camp Good Days fundraiser
Tuesday, December 24, 2019
Closed
Christmas Eve
Wednesday, December 25, 2019
Closed
Christmas
Wednesday, January 01, 2020
Closed
New Years Day