Camp Teddi's Team
Aug. 16th, 2023 5:32 pm
Being down at our camping facility on Keuka Lake this past week has reminded me of how special our mission at Camp Good Days is. I stayed with my wife, Wendy, at our cabin for the week of Teddi's Team Camp, which serves children ages 8-12 who have been diagnosed with cancer. This camp holds a special place in my heart because this is the program that my daughter, Teddi, was able to attend for the first two years of Camp Good Days. After her passing, we named it "Teddi's Team" in her memory.
When you see the Camp children with others like them and the love that is shown by our volunteers and staff, it reminds you of how special Camp Good Days is and the impact that it has on these campers' lives. Even as I get older and am not able to do as much as I once did, there is no place that I would rather be than at Camp. As I sit on our deck and watch Camp unfold before me, I am amazed at what we have been able to create over the past 44 years. It makes me feel like a proud grandpa thinking of how I helped make these programs possible for our campers.
I have been blessed, both in my professional life working in politics and government, having the opportunity to meet such influential people at the federal, state, and local levels of politics (for example, former President and First Lady Ronald and Nancy Reagan, the former Governor of New York Mario Cuomo, or former President Gerald Ford-- who was Teddi's favorite president,) and also in my personal life. But even after meeting all those people, my heroes and the ones I admire the most are those who walk through the gates of Camp Good Days each and every summer: our campers. They have done nothing to deserve the cards that life has dealt them. No child should have to bear the burden of cancer, yet they stand tall and fight with a smile on their face. Every day there are families being told every parent's worst nightmare -- that their child has cancer. In that moment, their lives and the lives of their family will change forever, as it did for my family and I. I have built Camp Good Days to ensure that no matter what these children are dealing with, there is always a place for them to come and have fun and be the kid that they were always meant to be. That is one of the reasons that I am so thankful we were able to return to some sense of normalcy this summer following the COVID pandemic.
While I was down at Camp during Teddi's Team, I was struck by the words of a young boy named Vinny who was attending camp for the first time. He came up to Wendy while we were having lunch by the lake one afternoon and told her that he was having the best day of his life. How do you put a value on that? The same day we had a surprise visit from a former camper, Jessica, who has now become a long-term survivor. To see her back at Camp years later with a smile on her face brought me an unimaginable sense of happiness. When people ask me, "Why are you still working?" The answer is because of young people like Vinny and Jessica.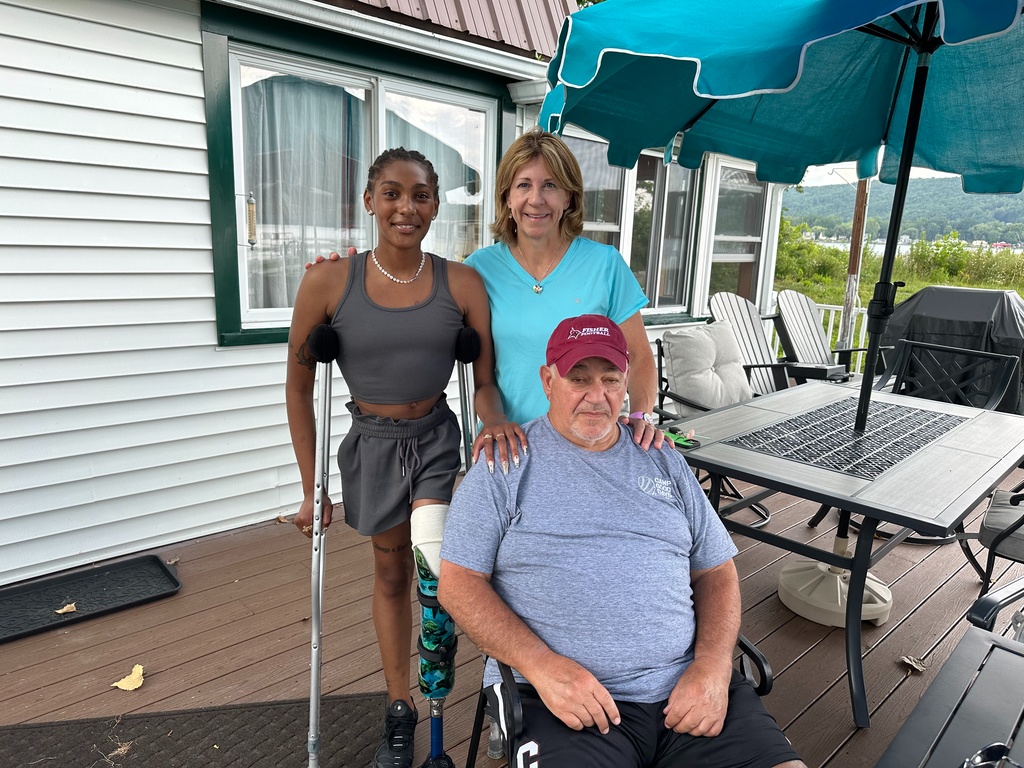 If you are looking to make a difference in the lives of our campers and have some extra change in your pocket or extra time on your hands, please consider donating or volunteering for Camp Good Days, because every child with cancer deserves good days and special times.