Teddi Dance For Love
Feb. 27th, 2023 11:21 am
On Friday, February 17 at 8:00 PM, hundreds of students, faculty, and community members gathered in the Ralph C. Wilson Jr. Athletic Center at St. John Fisher University to raise money for Camp Good Days by dancing the night away at the 41st Annual Teddi Dance for Love. I am always so grateful for the opportunity to be part of this amazing event each year. The Teddi Dance for Love not only keeps a long-standing tradition alive, but it honors the memory of my daughter, Teddi. That is one of the reasons that I am so happy to have the unwavering support of Dr. Gerry & Susan Rooney. Without their support and leadership, we would not have been able to have such an amazing event to help support Camp Good Days. This year was the most successful Dance for Love yet, raising over $130,000. A special thanks to one of our board members who took the dance by surprise at the end of the night when they donated the remaining amount needed for the Dance for Love committee to reach their goal of $130,000. The money raised at this event offers Camp Good Days the ability to bring our campers (8-12) down to Orlando, Florida to visit the many attractions like Disney and Universal Studios. This is a rare opportunity for many children to be able to see some of the most magical places in the world with other children who truly understand what they are going through. With the help of the Teddi Dance for Love, we are able to create once-in-a-lifetime memories for our campers. In recent years we have had to put the trip on hold because of COVID, but we are excited about the possibility of continuing the trip later this year!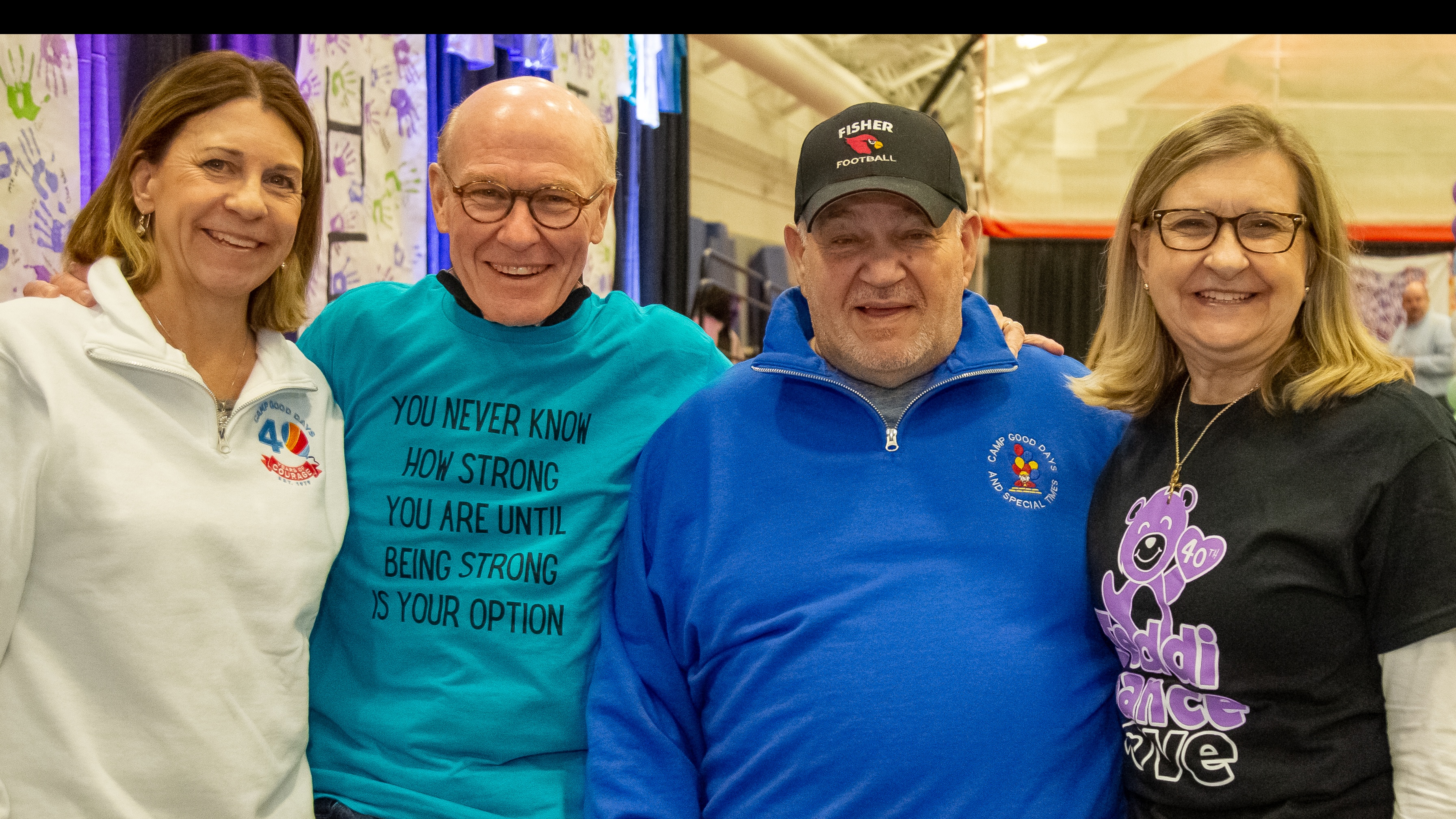 Each year, the Teddi Dance for Love committee picks someone to dedicate the dance to. This person is someone who serves as an inspiration to others and embodies what Camp Good Days stands for. This year, the dance was dedicated to Tilahun "T" Belete Gushish. T, as he was better known, came into our lives several years ago through Camp Good Days' Doing a World of Good (DAWG) program. He was originally from Ethiopia but came to Rochester to be treated at Golisano Children's Hospital when he was young. When he was a teenager, T came to stay with a family in the Rochester area to continue his treatment through Strong. It was also that time when T became a beloved and irreplaceable part of the Camp Good Days' family. During our 2022 Courage Bowl I had the opportunity to present T with the Father Joe Lanzalaco Memorial Courage Award. It meant so much to me that I was able to show T just how important he was to us. T was one of few that made this world a better place because he was in it. I was so pleased that we were able to honor his life this year-- there is no person that I think deserved this dedication more than T.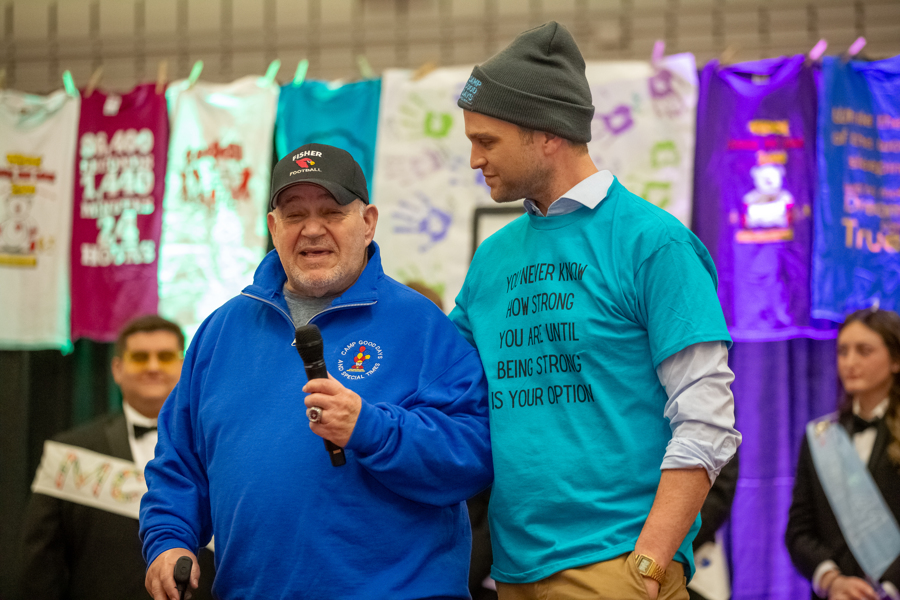 I was able to give opening and closing remarks to the Dance for Love committee. During my opening remarks, I shared some words that I found to be so powerful the first time I heard them. The quote came from Jim Valvano, a former coach of North Carolina State's basketball team, someone that I had the pleasure of meeting several times. Jim was at the ESPY Awards and at the time Jim was in the midst of a fierce battle with cancer and needed assistance from two colleagues to accept the Arthur Ashe Courage award. One of the reporters later asked him how he does it, how he keeps fighting. He said, "Every day I make sure that I do three things: I make sure that I learn one new thing about myself or the world, I laugh, and I bring my emotions to tears-- sometimes of sadness, and sometimes of joy. If you learn, laugh and cry that's a full day. If you do that every day that's a full life." This was one of the most inspiring speeches that I have ever heard, and his words have stuck with me all this time. I wanted to share these words with the dancers so that they, too, might find these emotions within themselves during that night and find the power that expressing them can have.
When I returned for the closing ceremony, it was a magical feeling when the clock turned eight and I saw how great the dancers felt and the energy they still had. It is the best feeling in the world. As someone who has coached football at various levels, you can't ask more from your players than to leave it all on the field, to give it everything that they've got. And that's exactly how those dancers felt. They gave all the energy they had to Teddi that night. Even as they fought through the exhaustion, they knew that it is all worth it because their efforts will make such a lasting impact on the campers of Camp Good Days. For me there is not a prouder moment than those 24 hours, and as I told the dancers, it is the only time where "my chest is bigger than my stomach!"
Long ago, Dr. Lou Buttino, former St. John Fisher professor and author of 'For the Love of Teddi' said, "immortality is being loved by anonymous people." As I looked around the field house that night, I realized that almost no one in that room had ever had the good fortune to meet Teddi, but for those next 24 hours, Teddi would be with them. It is said that the best gift we can give others is time and love. Throughout that dance they gave an abundance. You can't help but feel the love that is there when you walk in. The dancers and the Teddi Dance for Love committee never fail to amaze me and give me so much hope for the future.
God Bless,
Gary