Featured News - Current News - Archived News - News Categories
2021 Car Raffle Winner
by Lisa Booz
Fri, Apr 23rd 2021 01:00 pm
On Thursday, April 15th, at 4pm, Loraine Hems of Rochester received a very unexpected call. She was notified she had won a 2021 Toyota Corolla through the Camp Good Days Car Raffle. She was extremely surprised, to say the least.
The raffle is in partnership with Vanderstyne Toyota, who for almost a decade, has donated a car annually to the nonprofit that assists children with cancer so they could sell raffle tickets to supporters in a chance to win the car. This year, the raffle raised over $32,000, bringing the grand total to over $190,000 in nine years.
Ms. Hems was certainly lucky when a volunteer, Sister Fran, pulled her winning ticket out of almost 2,000 tickets. Ms. Hems then decided to reward herself with upgrading from the Toyota Corolla to the Toyota Prius Prime, in red!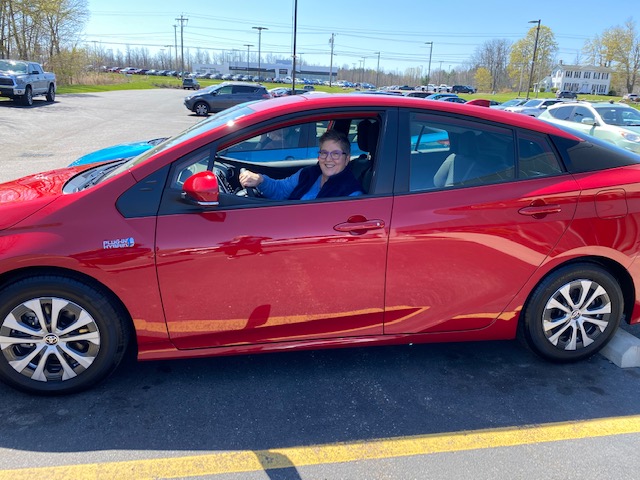 We wish Lorraine all the best as she makes her way around the city in style. Thank you again to Vanderstyne Toyota and the entire Vanderstyne family for their continued generosity and support!