Camp Good Days Blog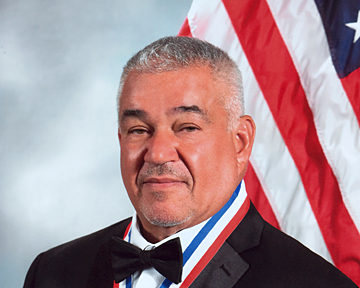 Read the direct words of Camp Good Days and Special Times' Founder, Gary Mervis. His latest update is from May 13, 2022:
For previous blogs, please visit here.
Reminiscing on Relationships With a Little Help from The Backroom Lounge
Last week, we were able to host a happy hour for our staff and some of our returning volunteers at the Record Archive, in a specific room called the Backroom Lounge. It was a great way to see everyone outside of the office, laughing with one another, just enjoying each other's company. As I was sitting back and watching the constant buzz throughout the room, I was also able to catch up with a few special volunteers myself. More specifically, I talked to Mike Falvo and Brian Vattimo. Both individuals are so different, yet they are part of the glue that holds this organization together. A chain is only as strong as its weakest link, and I like to think that Camp Good Days has become stronger than ever, especially through the adversity brought upon us by the pandemic.
Catching up with Mike Falvo really reminded me of how far Camp Good Days has come in the last 43 years. He was one of our original volunteers in the very beginning and has continued to remain loyal to Camp Good Days over the years without fail. He has been such a good friend to me and Camp Good Days for a very long time, and he is a major part of the success of this organization. He and I talked and laughed for quite some time, and it brought back some of the fondest memories that were locked away in the back of my mind.
I'm constantly reminded that Camp Good Days was built on bonds between people—it was never about the money, it was always about Teddi. I was so blessed to be able to have the help of so many people in the Rochester community. We were able to truly come together to change the course of oncology recreational camps across the country, and even around the world. When we all got together to bring Camp Good Days to life, we didn't have a name, we didn't have any money, but we did have a dream. I appreciate each and every person that continues to dedicate themselves to us—they are the reason we are continuing to create such positive change in the lives of those we serve.
I was also fortunate enough to catch up with Brian, a long-time volunteer who has been with us maybe 42 out of the 43 years Camp Good Days has been around. Being a cancer survivor himself, Brian understands the strength it takes to fight for your life and has brought nothing but positivity and pure joy into the lives of those he encounters. He was actually a huge part of us bringing back the Tour de Teddi. As an avid cyclist, Brian wanted the event to continue and help others as much as it had helped him. I'm so happy to not only call Brian an invaluable member of Camp Good Days, but an important friend as well.
There is something humbling about being surrounded by so many supporters, friends, and family members who all want to do good in this world. Camp Good Days & Special Times has brought so many people together, despite the pain, suffering, and loss that we all have to deal with each day due to cancer. All I wanted to do on that chilly day in September of 1979 was to bring some light into my daughter's life. Now, I look back, and I see an overwhelming amount of love and trust from each person that showed up to that meeting, as well as each individual that showed up on that first day of camp in the Adirondacks. I cannot help but feel so thankful and blessed to have such joy in my life.
God Bless!
Gary