Camp Good Days Blog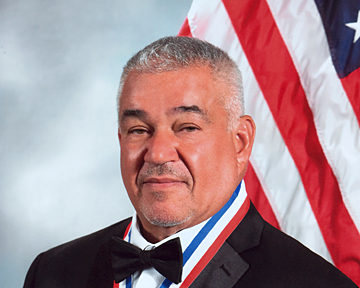 Read the direct words of Camp Good Days and Special Times' Founder, Gary Mervis. His latest update is from November 7, 2022:
For previous blogs, please visit here.
A Statement on Gun Violence from Gary Mervis:
I've been consistently watching the news each morning, hearing story after story of people losing their lives due to gun violence. As election day is quickly approaching, I find that it is in every politician's best interest to not only talk about ways to lower the crime rate in their particular areas, but they should also be aggressively pursuing this issue. Gun violence has become a national crisis–it is time we stop talking in circles and take action. Crime has become one of the top 3 issues on voters' minds; it's time that we elect people in office who are going to make stopping crime not just something they can add to their political agenda. We want to see active change, no more debate.
In Rochester, I lead the advisory board for a community program called Project Exile. Members of this initiative come from a wide variety of agencies, including federal and state-level organizations. In the very beginning, when Project Exile was brought to Rochester in September of 1998, the city was hovering around 70 homicides per capita—Rochester was considered to be the most crime-ridden city in New York State at the time. We were only the second city in the United States (Richmond, VA being the first) to start making the elimination of illegal guns a priority. Over the past 24 years, we have truly seen a change in the number of homicides that occur each year. In the first few years, there was a definite decrease in the homicide rate, but as years have gone by and Project Exile's protocols have not changed, we have reached a plateau. Over the past 3 years, the number has begun to increase again, reaching a high of 81 homicides per capita in 2021.
Project Exile has always prided itself in the belief that if an individual possesses an illegal gun and their right to own a firearm has been revoked, they should be immediately arrested and put in jail until they are tried. Based on recent bail reform laws, these individuals have been able to cheat the system and be back on the streets in a matter of hours. It's frightening how the same group of people is putting their community in harm's way.
I propose that we put forth a formal effort, something that involves government officials, law enforcement, community leaders, as well as community members where everyone receives an opportunity to be involved in the operational change occurring in their neighborhoods. Criminals in possession of an illegal gun should not be running freely—they should be in jail, without bail. Rochester should not be setting any records for homicides, it's time we take our city back. In 2022, there have been 66 homicides so far. It is time once again to put our efforts into cracking down on the number of illegal guns that are in Rochester.
Crime is an issue that can be tackled through cooperation, dedication, and advocacy. Our job is to keep Rochester safe, and not let it turn into a place where people can't raise their families. The only way this can be accomplished is if we are all on the same wavelength in regard to how we want to go about this process. Many people, like myself, have grown up in Rochester–they have built their lives here. These are the people who are paying the ultimate price by accepting the fact that Rochester is turning into a place where crime is rampant and prominent. I don't want this to be the case for long, enough is enough.