Camp Good Days Blog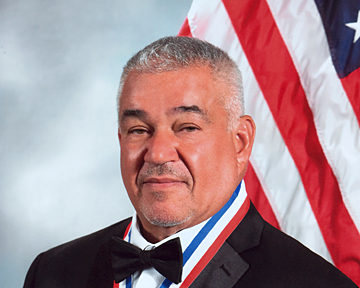 Read the direct words of Camp Good Days and Special Times' Founder, Gary Mervis. His latest update is from January 19, 2022:
For previous blogs, please visit here.
Rising Above and Beating the Odds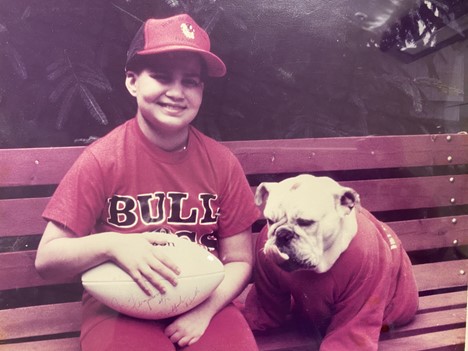 In the hallway of our Mendon office, amidst all of the newspaper articles and memories, there is a picture of Teddi and her dog, Sweetums, smiling from ear to ear. It's one of my favorites, because Teddi is wearing her University of Georgia t-shirt. She was a fan of the football team, but an even bigger fan of their mascot, Uga the bulldog. During the roughest parts of her treatment, we would watch the Georgia football team play, and it would be a distraction from the constant pain she was in. It also brought us closer together as father and daughter. I always cherished those moments, seeing her beautiful smile as we watched Uga trot across the field—those small, intimate moments are the ones that hold the most meaning.
As we jump into 2022, I see this year as a fresh start for everyone. This is our chance to recover and move forward from the difficulties of 2021. On the night of Monday, January 10, I was able to watch the Collegiate Football National Championship game: the Georgia Bulldogs versus the Alabama Crimson Tide. Over the course of the 2021-2022 season, Georgia and Alabama were neck and neck, so it was bound to be a tough but entertaining final game. Surprisingly, the Georgia bulldogs ended up coming out on top as national champions for the first time in a very long time.
Through all of my excitement, I realized just how interesting the game result was. It had been exactly 41 years since Georgia had won a National Championship game, the quarterback of the winning team was a walk-on, and Georgia was trailing behind Alabama up until the last 8 minutes of the game. It was a real nail-biter!
The final score was 33-18, proving that Georgia confidently prevailed. Many reporters and articles say that it was by far, the best game that Georgia quarterback Stetson Bennett had ever played in his 'storybook' career. The amount of drive and passion he, as well as the entire team, had in the effort to win was inspiring to watch. The neat thing about Stetson Bennett as a player was how willing he was to beat the odds that were against him—he was small in size for a quarterback at the Division I level, and many people thought he wouldn't last long on such a competitive team, but that didn't stop him from rising above the criticism. Ever since he was a little boy, it was his dream to play football for the University of Georgia, and he was able to make that dream come true.
It is also important to mention that Alabama quarterback Bryce Young had just won the Heisman Trophy, awarding the most outstanding player in college football. It seemed to be mimicking the story of David and Goliath. If you know the story, then you know how it ends—David defeats Goliath. As I was on the edge of my seat, watching Georgia win, I knew Teddi and Sweetums were watching the game from Heaven. I even like to think that they helped the bulldogs win.
I wanted to share this good news with you to prove that maybe this is a good sign for all of us, to see 2022 as a new beginning; I'm hoping this year will be a start to the end of Covid-19. Despite living with Covid-19 and its numerous variants for a long time, I don't necessarily see it ending anytime soon, but I am starting to see improvements in our quality of life. From the workplace to our social interactions, the pandemic still plays a role in how we go about our daily lives, but I'm hopeful that this won't be the normality forever.
I hope you all have had a bright and joyful start to 2022, and like the Georgia Bulldogs, may we rise above the odds and make this year better than the last.
God Bless!
Gary