Camp Good Days Blog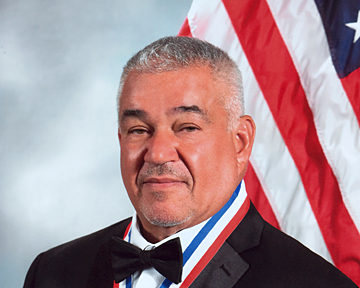 Read the direct words of Camp Good Days and Special Times' Founder, Gary Mervis. His latest update is from August 2, 2022:
For previous blogs, please visit here.
In Loving Memory of Dave "Mac" MacFall
Over the course of my life and career, I have met people of all walks of life. Presidents, top businesspeople, professional athletes, and the occasional celebrity. Some of those people have had an indelible impression on me–one of those individuals being my dear friend Dave MacFall, better known as "Mac" to his family and friends.
Mac was a big man, both in size and in spirit. As a football player during his high school and college years, Mac had a deep understanding of discipline and leading one's life with purpose. He dedicated his entire adult life to service. As a police officer with the Rochester Police Department, Mac served in some of the city's toughest and most crime-ridden neighborhoods. When he retired, Mac was not ready to completely settle down, so he worked with the Macedon Police Department and became a school resource officer. On top of that, he also volunteered as a coach for the girls' Varsity Softball team at Gananda Central Schools, where his three daughters went to school.
Mac loved his family. His three girls and wife Joann were the apples of his eye. When he decided to begin volunteering with Camp Good Days & Special Times as a ranger several years ago, it was the perfect way to combine his two loves: community service and family. One of my fondest memories was seeing Mac with one of our campers with a prosthesis, helping him cross the street to get to the pool on a warm summer day. Whether he was stopping traffic to ensure the safety of our campers or attending a service at our outdoor chapel, Mac loved the children, and they loved him.
At one of our annual trips to Florida to see some of the major tourist attractions, Mac was already there vacationing with his wife, but went out of his way to join us and help out. At that point in time, he and his wife were considering moving down South, but when his daughter became pregnant, he ended up choosing to stay in the Rochester area, building his dream house in Palmyra.
Unfortunately, due to the pandemic, we lost touch. So, when I found out that he had been diagnosed with pancreatic cancer, it shook me to my very core. But, knowing Mac, and like everything else he did in life, he fought the great fight with everything he had. Last week, he tragically lost his battle and passed away at the young age of 56. We at Camp Good Days will miss Mac, I will miss Mac. With that being said, I know I have many cherished memories that will remain unchanged. I'm sure he's with our campers, staff, and volunteers in Heaven, looking after them while watching down on all of us that are still here on this Earth.
Some people make this world a better place when they pass through, and Mac was most certainly one of those people. I can't thank him enough for everything he has done for me and Camp Good Days. He is part of the army of people who have helped keep Teddi's dream alive, and I will be forever grateful.
God Bless.
Gary