Featured News - Current News - Archived News - News Categories
Teddi's Birthday
Mon, Jun 27th 2016 02:00 pm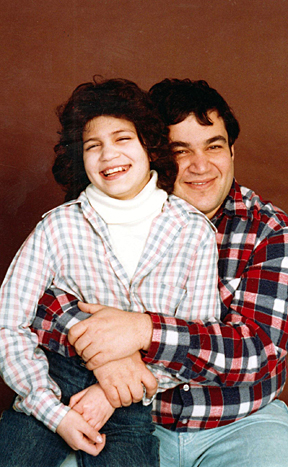 Today is the birthday of the inspiration of Camp Good Days & Special Times, Elizabeth "Teddi" Mervis. She will always be remembered for her fighting spirit and loving demeanor. Camp Good Days & Special Times is her lasting legacy that her and her dad Gary created to make something positive out of the devastation of childhood cancer and still continues to help children fighting today.
In an excerpt from Camp Good Days and Special Times, The Legacy of Teddi Mervis:
Teddi is sitting in bed, talking with Father Dave Ambuske like she had for many days, discussing life and what would come after.
Do you remember telling me about how you saw the Sistine Chapel, Dave?" she began. "And how there's the picture of God and his finger is touching Adam's?"
Father Ambuske nodded.
"I'd like to feel that I was like that. That I touched a lot of people."
"Oh, you have," Father Ambuske said enthusiastically "You have, Teddi. With the camp, you've touched a lot of people. Not only the kids but all the people who know about it and helped it along."
37-years later, her wishes are still true as Camp Good Days & Special Times has helped over 46,000 campers from all over the world.